Total PST Merge v4.0
Successfully Join & Merges all Items of Multiple Outlook PST files into One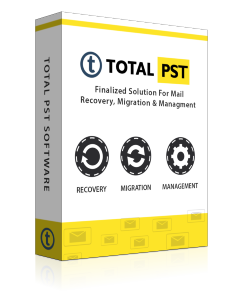 Instant Delivery of License by Email
30 Days Money Back Guarantee
Do you have multiple PST files and want to join them? Do you want to merge multiple Outlook PST contacts but do not know how? Read More
Leave behind all your worries regarding PST file merge as we present PST Merger tool to combine PST data files of Outlook 2016, 2013, 2010, 2007, 2003, 2002, 2000. Both ANSI and Unicode PST file content can be joined using this software. It will help you to merge two or more Outlook archive PST file into a single file.
Merges all items of PST file – emails, calendars, contacts, tasks, notes, journals, etc
Combines contacts from multiple Outlook PST files into a single contact PST
Eliminates any and all duplicate items while combining multiple PST file into one
Provides users with three different options of merging Outlook PST files
No file size restriction: processes PST files of any size to join them together
Provides support for both ANSI type and Unicode type MS Outlook PST files
PST merge tool compatible with 32-bit and 64-bit versions of Windows OS & Outlook
Ability to add multiple PST files at the same time through Add Folder option
Provides complete CSV report of PST file merging process for future reference
Supports Windows 10 and all other lower versions of Windows Operating System
Download Now
Version: v4.0 Purchase Now
Price: $39


Demo Limitations - Trial version is safe to download and it will Join 2 folders, merge first 15 items & merge first 15 contacts.
Awards & Rating

Highlighted Features of Outlook PST Merge Tool


Triple Options to Merge PST Files
For the convenience of the users, this software has three different features options PST Merge & Join PST file, Merge Only Contact Folder
Join Multiple PST Files: Join PST files together in a new PST file.
Merge Multiple PST Files: Combine similar folders from different PST files.
Merge Contacts Folder only: Join only the contacts PST folder.

Supports all PST Files
There are two types of Outlook PST files: ANSI and Unicode. This PST file merge tool supports both kind of PST files and capable of combining them into one. For this reason, it does not have any file size limitation as such. All PST files of any size can be combined using this tool.

Add Multiple PST Files Simultaneously
If you have hundreds of PST files to combine, adding them one by one to the software is really time-consuming. To save users from this lengthy procedure, this application features Add Folder option. Simply add the folder containing all your PST files and it will add them all.

Merge Contacts of PST File
Sometimes, people with multiple Outlook accounts want to merge only the contacts and this tool is the most suitable for them. It contains Merge Contacts option, which is dedicated to this purpose only. By using this option, users can merge multiple Outlook contacts PST files into a single one.

Remove Duplicate PST Data while Merging
Often there are some duplicate items in the PST files that may create confusion once they are merged. That is why there is the option to remove duplicate PST file items in this PST merge application. Users can enable or disable this option during Outlook PST file merge according to their choice.

Add/Remove Deleted Data
Outlook PST file also includes deleted data items folder that contains removed messages. Users can include or exclude this folder in the merging process, as per their choice. Both options are available in the PST merger program. Users may exclude this folder while combining two or more PST files.

Complete Process Report
Once the merging starts, the software displays the current status of the advancement of the procedure. Post merging, it will provide a final report containing the name and number of PST files, total file count, duplicate file information, the merge & join PST file status, the name and location of the resultant PST file, etc.

All-round Compatibility
Outlook PST file merge utility has all round compatibility when it comes Windows OS. Starting from Windows 10, it supports all other versions of Windows OS. Apart from this, it also supports both 32-bit and 64-bit Windows OS. This tool can merge PST files created by 32-bit and 64-bit Outlook.
---
Additional Benefits of PST Merge Tool
When PST files are combined, it is obvious that the resultant file size will be large. Especially when it comes to merging Unicode PST files that are by default large sized. If the resultant PST file gets really large after joining, it can be divided by using split option of this application. Users do not need to get another software to perform this task, as this tool offers split feature too.
Specifications of Outlook PST File Merge Software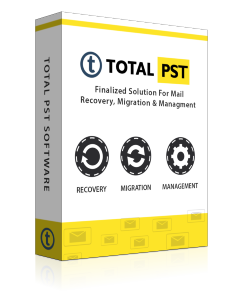 MD5 : cbd362dfd150487159f71d140073a296
Basic Requirements
1 GHz processor
Minimum 512MB RAM (1GB recommended)
50 MB Free Hard Disk space
Application Requirements
Outlook Installation Required - Microsoft Outlook should be installed & configured with valid or dummy profile.
Download Total PST Merge tool Purchase Total PST Merge
Video to Join & Merge Multiple Outlook Data Files into One PST

Screenshots of PST Merge Software

---
Comparison of Trial & Full Version

| Product Features | Free Version | Full Version |
| --- | --- | --- |
| Eliminate Deleted Data | | |
| Remove Duplicate Emails | | |
| Support Windows 10 & Lower Editions | | |
| Merge PST Files | Merge Only 15 items | |
| Join PST Files | Join Only two Folders | |
| Merge PST contacts | Merge 15 Contacts | |
| | Download | Buy Now |
---
User's Questions Related to PST Merge Application